In Memory
Kate Johns (Pickens) - Class Of 1908 VIEW PROFILE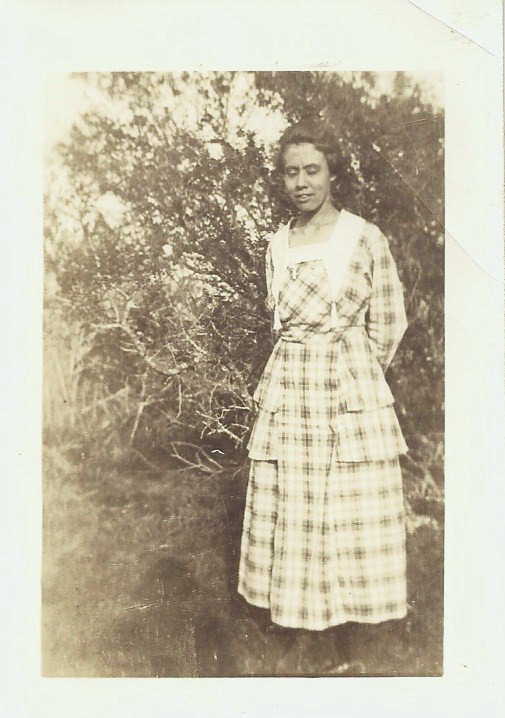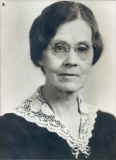 Courtesy of Ancestry.com.
Bio: Kate Nelson Pickens nee Johns
Posted 09 Feb 2014 by bytherivergirl
Bio: Kate Nelson Pickens nee Johns
Mrs. Kate Nelson (Johns) Pickens was born (following her twin sister Hattie Harmon) on February 22 1889 in Keatchie, De Soto Parish, Louisiana . (pronounced "key-chai)
She and Hattie were the youngest two children of seven girls and two boys born to William Carey and Mary (Staples) Johns. Kate's older sister Mary Jane Johns signed/certified the birth at 2 AM.
Her siblings were Mary Jane (never married) , Ella D., Erma Elizabeth "Bessie" (married John Mitchum Cook) , James Wylie, Emma L., William Mosely (married Effie Hicks), and Clara Vivian (married Thomas McIver).
Her father died in June 1898 and her mother followed in May 1890. I don't know what family took in Kate and Hattie as they do not appear on any 1900 thru 1920 Texas or Louisiana Census Records. Hattie, her twin, died in 1892.
Funeral home records indicate " the family moved to East Texas where Kate graduated from High School in Timpson, Texas. She returned to Louisiana and worked in the General Merchandise store of her brother in law before going to Uvalde, Texas to live with her sister, Miss Mary Jane Johns who was a devoted teacher". (note: I found a 1920 Texas census record which had Mary Johns living with Robert Henry Pickens and his wife Annie Lodusty in Sabinal, Uvalde County, Texas. Robert and Annie were the parents of Kate's soon to be husband, Andrew C. Pickens. Also living with Robert and Annie was a 13 yr old boy name Thomas McIver who was the son of Kate's sister Clara Vivian (Johns) McIver.)
Miss Kate attended Sul Ross College in Alpine, Texas where she received a teaching certificate, and later a degree from Texas A & I at Kingsville. Her first year of teaching was at Reagan Wells, Texas. Miss Kate and a niece, Miss Mary Ruth Cook, taught at West Portland during the 1919-1920 school year. Mary Ruth Cook was the daughter of her sister, Erma Elizabeth (Johns) Cook.
Mr. Andrew C. Pickens, whom Miss Kate met in Reagan Wells, had previously acquired an interest in a farm in the West Portland community. In April, 1920, they married and lived on the farm where she continued to teach. Later they purchased a farm on Route 2 out of Taft, Texas. Mrs. Pickens taught at Rincon and then at Gregroy High School from which she retired. That was about 30 years before her death on Oct 3, 1986 where she was living in the Hillside Manor Nursing Home in San Antonio, Texas. She was preceded in death by her husband Andy. She and Andy are buried in the Taft Cemetery Lot 20, graves number 7 & 8. The Colonial Funeral Home records indicate her burial arrangements were handled by W. B. Johns, nephew, of San Antonio. Also mentioned was Mrs. Charlie R. Calhoun, niece. Charlie Ross (Cook) Calhoun was a d/o of Erma Elizabeth (Johns) Cook.
Click here to see Kate's last Profile entry.